BREXIT: All prices are without the 22% Slovenian VAT and therefore lower!
In addition to the costs from the offer (website) there will be the cost of the UK VAT and the costs of the import papers. Those costs will be on a separate invoice from the freight forwarder, which will handle the VAT and import papers for you. The products will be delivered directly to your doorstep. You have no work with the export / import. The delivery service will do this for you. For a personal offer please send an email to info@honey-extractors.co.uk
Advanced GPS Technology that Keeps Your Bee Scale BeeScales.io Safe and Secure at All Times
When your bee scales are located at a remote location, you probably worry about their safety. Thieves are everywhere these days and your bee scale is a fairly expensive investment, so it's understandable that you want to keep it safe.
Our award-winning BeeScales.io has a number of impressive features that enable it to stay safe and secure at all times. The most advanced feature is the geolocation technology that keeps track of the scale's movement at all times.
Geolocation technology enables you to track the location of your bee scale at all times.
The movement sensor is very sensitive and detects even the smallest movements of the scale. This means that if anyone tries to move your bee scale, you are immediately notified about this with a special alarm.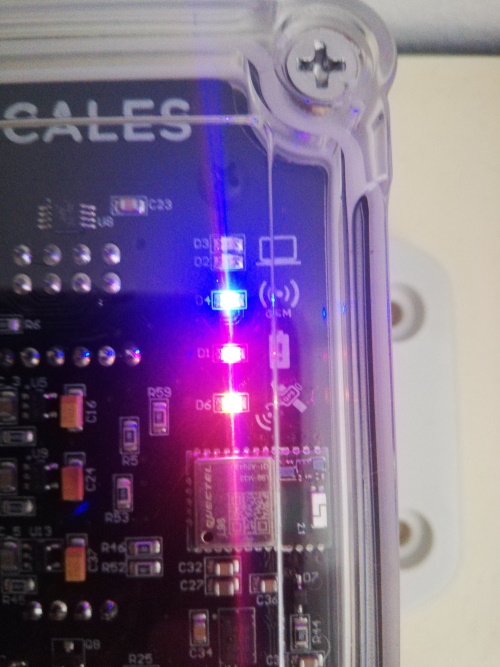 As soon as movement is detected, a special alarm goes off to immediately inform you that there's a problem.
Thanks to its built-in sensor, the scale can then transmit its exact location via mobile network, enabling you to find it immediately.
Advanced GPS system enables you to keep your scale safe and protected at all times.
Apart from this state-of-the-art, sophisticated system, the scale also offers a number of other security measures:
Central unit is screwed into the surface
Weight sensors are screwed into the surfaces
Device can be turned off remotely if needed
All this enables your BeeScales.io to stay safe and protected at all times so that it can continue to improve every step of your bee-keeping journey.
Get Your Bee Scale BeeScales.io Today and Rest Assured It Will Always Stay in Its Place!
Our award-winning BeeScales.io is an innovative bee scale that features automatic hourly weight measurements and updates, enables remote monitoring of your bee hives via mobile app and website, and is solar-powered to ensure continuous autonomy. It helps you provide your bees with a stress-free environment, immediately sends you an alarm when there's a problem in the bee hive, and enables you to always keep track of the conditions in and around your bee hive.
Learn More about the BeeScales.io and All Its Benefits and Find Out How It Can Improve Your Beekeeping