BREXIT: All prices are without the 22% Slovenian VAT and therefore lower!
In addition to the costs from the offer (website) there will be the cost of the UK VAT and the costs of the import papers. Those costs will be on a separate invoice from the freight forwarder, which will handle the VAT and import papers for you. The products will be delivered directly to your doorstep. You have no work with the export / import. The delivery service will do this for you. For a personal offer please send an email to info@honey-extractors.co.uk
Honey extractor search engine - the easiest way to find the right honey extractor
To find the right honey extractor, enter the dimensions of your frames in the search engine or just select your frame / booties system . Press "Search" and all honey spinners that match your frames will be displayed below.
With the help of other search parameters (eg motor drive and radial spinner) you can further narrow down the results.
Frames dimensions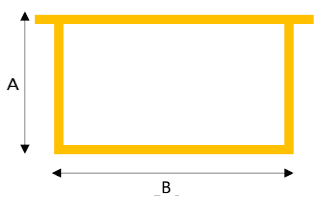 ---
---