Honey sump with 6 ventricles 102x55x35 cm, with heating (SKU: 7231)
The clarifier is intended for clearing the honey already during honey spin .
application
Place the clarifier

under the honey extractor

and

cover

with a

plexiglass lid

.
The honey from the honey extractor

first flows into the removable basin with perforated soil

, whereby the honey is

roughly clarified

.
From this basin

the honey flows through 5 chambers, where it is cleared, in the last chamber.

The

wax remains

in the honey

rise as it flows through the chambers on the surface

, so that

in every other chamber, the honey is pure

.
The

bottom of the clarifier

is

heated

with a

heating cable

so that the

wax remains

rise

faster on the surface

. The

temperature

is

regulated

by a

thermostat.

From the last chamber, the clarified honey is

pumped into the container

by means of a

pump with 6 / 4? circular valve.
Technical specifications
Material: stainless steel, plexiglass cover
Dimensions: 102 x 55 x 35 cm
Number of chambers: 6
Heating cable with temperature regulation
Pump with circular valve 6 / 4?
Guarantee and purchase without risk
100% satisfaction guarantee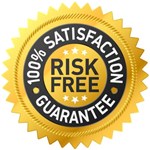 When you buy a honey extractor on our website you do not have to worry about whether you will be satisfied with the product. We guarantee a 100% Satisfaction Guarantee - if the product does not meet your expectations, you can return it within 14 days and we will refund the purchase price.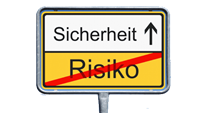 10% deposit, the rest after delivery
Since we want to make sure that you feel safe and undoubted when placing an order, we offer you the option of paying only 10% of the purchase price when ordering, and the remainder after delivery. This applies to orders up to 2,000 GBP/EUR/CHF.
We believe and we know that the Logar honey extractor will absolutely delight you .
Product warranty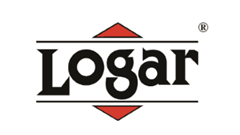 All honey extractors are tested before they leave the factory so they are guaranteed to function properly .
Honey extractors have up to 2 years warranty. In the event of a problem, Logar's development engineers will be available to advise you and provide the necessary replacement parts.
Payment methods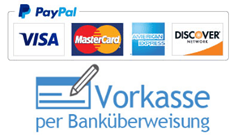 Payment by bank transfer or Master Card, Visa, American Express (Paypal).
The steps of an order
1. Put the desired items in the shopping cart and make the order. Write us your further wishes.
2. We check the order and send you the order confirmation.
3. You make a 10% down payment.
4. We prepare the ordered items and inform you when we can ship.
5. You will receive the ordered products and pay for the rest.
Ordering the items is very easy and convenient.
Request a quote
Do you need further information or a personally prepared offer? Send us a question and we will answer you as soon as possible.