Honeypump Minor 40, 400V (SKU: 7361)
Die selbstsaugende Edelstahlpumpe Minor mit flexiblen Impeller arbeitet mit niedrigen Umdrehungen und deswegen wird die Honig-Struktur erhalten. Sie pumpt in beide Richtungen mit der gleichen Kraft.
Betriebsprinzip: Die Laufradschaufeln sind flexibel und pumpen die Flüssigkeit so, dass sie die Flüssigkeit ständig in Richtung Auslass bewegen.
Geeignet zum Pumpen empfindlicher Flüssigkeiten und Flüssigkeiten mit höher Viskosität oder mit festen Partikeln. Die Pumpe kann in allen Montagepositionen arbeiten.
Die Pumpe Minor hat eine weite Verbreitung in ÖNOLOGIE (Wein, Most, und Trauben) und LEBENSMITTEL Sektor (Bier, Fruchtsaft und Obstbrei, Honig, flüssiger Zucker, Sirup, Glukose, Milch, Butter, Joghurt, flüssige Eier, Öl, Tomatensauce, Salzlake, usw.).
Alle Teile, die mit Honig in Berührung kommen, sind aus lebensmittelechten Materialen hergestellt.

Technische Eigenschaften:
Kapazität: ca 1.300 kg Honig pro Stunde (abhängig von der Viskosität des Honigs und der Honigsorte)
Materialen: der Handwagen, Gehäuse und die Anschlusstücke bestehen aus Inox AISI 304; der Impeller besteht aus lebensmittelechtem Latexgummi.
Max. Pumphöhe: 17 m
Motorleistung: 1,5 kW
Stromspannung: 3x400V / 50 Hz
entsprechende Rohren: Durchmesser von 40 mm
Rohrverbindungen: Garolla 40
Gewicht: 40 kg
Abmessungen BxLxH : 49x104x68 cm
Guarantee and purchase without risk
100% satisfaction guarantee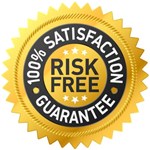 When you buy a honey extractor on our website you do not have to worry about whether you will be satisfied with the product. We guarantee a 100% Satisfaction Guarantee - if the product does not meet your expectations, you can return it within 14 days and we will refund the purchase price.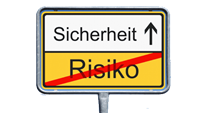 50% deposit, the rest after delivery
Since we want to make sure that you feel safe and undoubted when placing an order, we offer you the option of paying only 50% of the purchase price when ordering, and the remainder after delivery.
We believe and we know that the Logar honey extractor will absolutely delight you .
Product warranty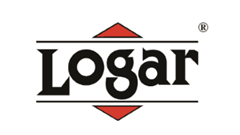 All honey extractors are tested before they leave the factory so they are guaranteed to function properly .
Honey extractors have up to 2 years warranty. In the event of a problem, Logar's development engineers will be available to advise you and provide the necessary replacement parts.
Payment methods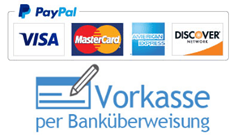 Payment by bank transfer or Master Card, Visa, American Express (Paypal).
The steps of an order
1. Put the desired items in the shopping cart and make the order. Write us your further wishes.
2. We check the order and send you the order confirmation.
3. You make a 10% down payment.
4. We prepare the ordered items and inform you when we can ship.
5. You will receive the ordered products and pay for the rest.
Ordering the items is very easy and convenient.
Request a quote
Do you need further information or a personally prepared offer? Send us a question and we will answer you as soon as possible.